AUTOMATED DOUGH PROCESSING LINE AND TRAY LOADING SYSTEMHATT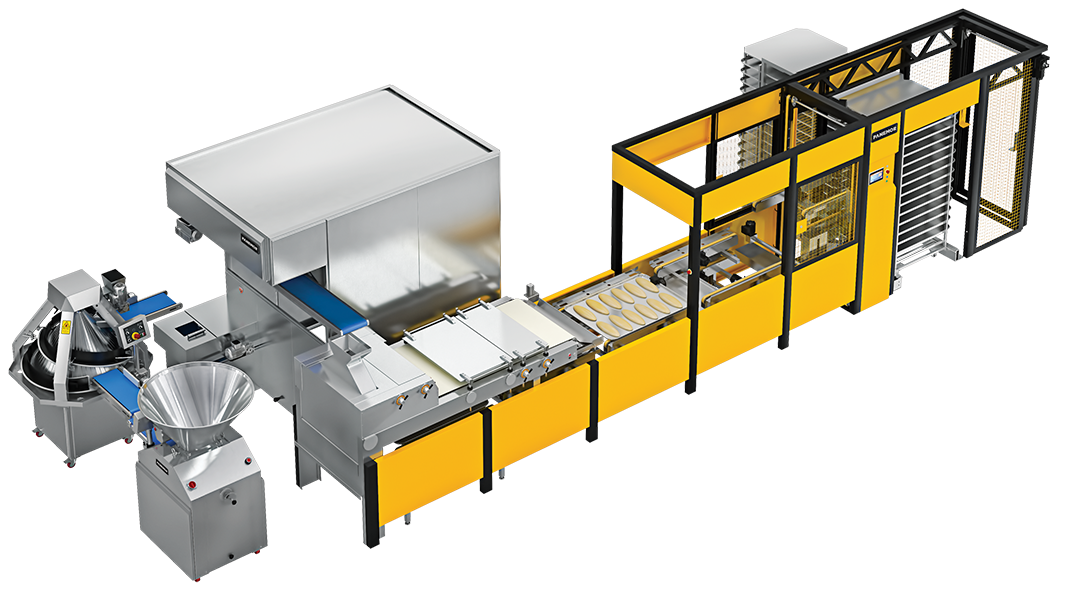 Print »
The shaped dough pieces coming from the long moulder are spread out on to wooden pallets or trays in a single, double or triple row as demanded. Simultaneously unloading and loading of full and empty pallets or trays on to the trolleys and full trolleys are pushed out of the system and the empty trolley is positioned in front of the loader. Possibility to use wooden pallets, trays or both at the same time (optional). Additional equipment such as sprinklers can be added to the system. The system is controlled by means of touchscreen panel. The machine can be designed depending on building plan or dough process direction. The system never deforms the trays or wooden pallets during the process. The capacity of the system 3300 pcs per hour.

Options:
• Single, double or triple dough sorting system on tray or wooden pallet,
• Stacking on tray or wooden pallet,
• Bran pouring system on tray.
• Air compressor.